Lokmat Media Pvt. Ltd. is a leading multi-platform media company with interests in a diversified portfolio of publishing, broadcast, digital, and entertainment, community and sports verticals. Lokmat is the largest read regional language newspaper in India with 23.5 million readers (Source: Total Readership, IRS 12 Q4) and the No. 1 Marathi newspaper in the country with 11 editions and a circulation of 1.4 million copies (Source: Audit Bureau of Circulation, July – Dec '14. Lokmat Samachar, with 3 editions is one of the largest read Hindi daily in the country with over 1.3 million readers according to IRS 12 Q4. Lokmat Times has 3 editions. Lokmat India is awarded as the most attractive brand 2016 by ABCI in environmental category for Jalmitra.
Lokmat which in literal translation from Marathi means Public Opinion was established in 1971 by Jawaharlal Darda. Rishi Darda, Jt MD and Editorial Director of Lokmat Media, looks after corporate affairs of the company and has been instrumental in creating a convergence with print and digital for Lokmat Media Pvt Ltd. He along with his brother Karan is responsible for the business expansion strategies of the media division.
In an Exclusive Interview with tvnews4u.com, Mr. Rishi Darda spoke to us about the Company's journey and its achievements and initiatives to connect with their readers reiterating that Lokmat is a National Newspaper with a Regional Readership:
What is your Short term and Long term plans for the Lokmat Media Group?
Our plans are holistic and we wanted to touch every reader of our publication, to achieve that we have structured various initiatives and managed to garner active support from our readers. Initiatives such as  Sanskarache Moti, Sakhi Manch, Sakhi Talent Shows and entrepreneur opportunities, Ticha Ganpati and midnight scooty rally conducted in regular intervals are the best examples.
A programme to reach Students and inculcate them in reading and holding various programmes and competitions called 'Sanskarache Moti' Largest school initiative touching lives of over 3 million kids in Maharashtra over 3000 schools.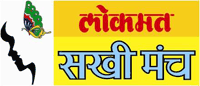 Sakhi Manch, A platform for women by the women and for the women of Maharashtra. They also get to visit various kinds of events throughout the year where they can participate, such as cookery workshops, IT, computers, online trainings, health awareness camps, job fairs to become entrepreneurs or even meet celebrities across various channels or from Bollywood.
There are Sakhi Talent Shows and entrepreneur opportunities where Sakhi have expressed interest or shown their products they have produced. They have learnt softer aspects too as communication, handling stress, parenting, counseling on issues and lots more. Apart from meeting celebrities as Madhuri Dixit, Ranveer Singh, Deepika Padukone, Chetan Bhagat, Lokmat Sakhi have a great bonding and do something as unique as Ticha Ganpati where the entire Ganesh Mandal is organized by women for all 10 days and last year Pune organized a midnight scooty rally upholding Pune as a safe place even at night with all women riders.
A platform of change, a platform of innovation and celebrating womanhood, Sakhi has grown from 5000 members to 3 lacs today. Aparna Velankar, Editor & Sahitya Academy Winner and Shalini Gupta VP Brand & Communication is closely associated with the Initiatives of SAKHI as she feels that as a Woman she easily identifies with the issues and feels a huge satisfaction in seeing the Sakhi is empowering themselves.
Last but not the least a great initiative by the Group for Pollution free environment is that their printing press in Nagpur and Aurangabad run on Solar Energy.
With this, we strongly believe that such kind of initiatives in short succession will help us to build a strong connect with our readers, which in-turn will help us to drive towards the long term plan of being the strong players in all our markets.
With a Slump in Print Media across the World, what are your views on the Scenario in India? And will e- Paper replace traditional newspaper?
Rishi: Yes, print is facing slump but the scenario is not as bad as you are making it. There is a large section of people who still are reading the physical newspaper. On the other hand Digital is gaining ground but will take some time in India.
There are two reasons why most people move to digital:
Newspapers in India are one of the cheapest in India. Rather cost of radio content consumption is higher than the actual newspaper that means you are giving away the newspaper almost for free of cost.
Unlike in the west, Newspapers in India are delivered to your doorsteps. In other countries the consumer has to walk at times for kilometers to get his copy of newspaper.
The younger generation due to paucity of time are veering towards the digital medium but not a cause for worry. If there is a greater merging of both, then both mediums can survive with healthy Competition. Both digital and newspaper will coexist but the newsrooms will have to understand the changing habits. Newspapers went through this change when television started growing. Also in metros were we spend a lot many hours travelling people do tend to turn towards their smart phones to read. But this is not the scenario in smaller cities and towns.
What type of Brands Advertise in Regional Papers?
In a scenario where smaller towns are getting more aspirational and getting hooked on to Online buying there has been a huge spurt in advertising by solely e-commerce platforms. On the other hand Regional markets are equally dominant in commanding considerable market share in FMCG and other sectors, which in turn mandates all these brands to equally depend on regional players like us.
What is your take on Majhitia Wage Board recommendations?
Most of the Publications follow a certain criteria and to retain talent one pays the market price and we in Lokmat are aware of it and follow best standards and regulations. But, at the same time Media is one of the Pillars of the Constitution and an Independent body and there should be no Government interference in the functioning of this institution.
What about IRS & ABC?
There has been no report since 2012 and Sam Balsara is working hard towards cleaning up the system and implementing these reports again.
Functioning of BARC?
As BARC increased its base and included 2 tier & 3 tier Viewership we can see a much more accurate numbers. This would help regional print as planners will look at advertising more in regional media. He feels that Print also need to do this, as there is much wider audience there.
Effects of Demonetization?
It has affected us in this quarter but we are sure it would take a turn for the better in the coming quarter and stabilize. What got affected was the smaller ads in the paper i.e Obituaries or smaller notifications which is mostly cash driven. The last three months advertising has overall got affected badly. A positive growth is envisaged in areas as affordable housing.
What will be the impact of GST on Print Media and Publications?
I don't think GST will affect us adversely but as Newspapers in India are the cheapest as compared to the World and people don't mind spending a few rupees daily. If cost escalate and prices need to go up and one may lose readership.
Do have plans to expand Lokmat to other regional markets across India?
Expansion of Lokmat into other Regions is part of our long term plan. However, we have no plans to do so in the near future as we fully focusing to strife hard to strengthen the leadership of Lokmat Newspaper in Maharashtra and Goa markets.
****
Mr. Rishi Darda is involved in the day-to-day operations of the company along with the business expansion strategies of the print media division of the group. He also supervises the performance of the company in terms of the business plans. He has been on the Board of the Company since November 2001. He was a President of the Lions Club and Rotaract Club and is a member of the Entrepreneurs' Organisation. He was part of the then Indian Prime Minister, Atal Bihari Vajpayee's delegation to Japan for the 'Indo-Japan Economic Ties' in 2001.
Mr. Darda holds a bachelor's degree in commerce from H. R. College of Commerce and Economics, Mumbai, a post graduate degree in journalism from Aurangabad University and a master's degree in Business Administration in General Management from Weatherhead School of Management, Case Western Reserve University, Cleveland, USA.
The Media Group also owns IBN Lokmat, a 24 hours current affairs Marathi News Channel with a wide Viewership.